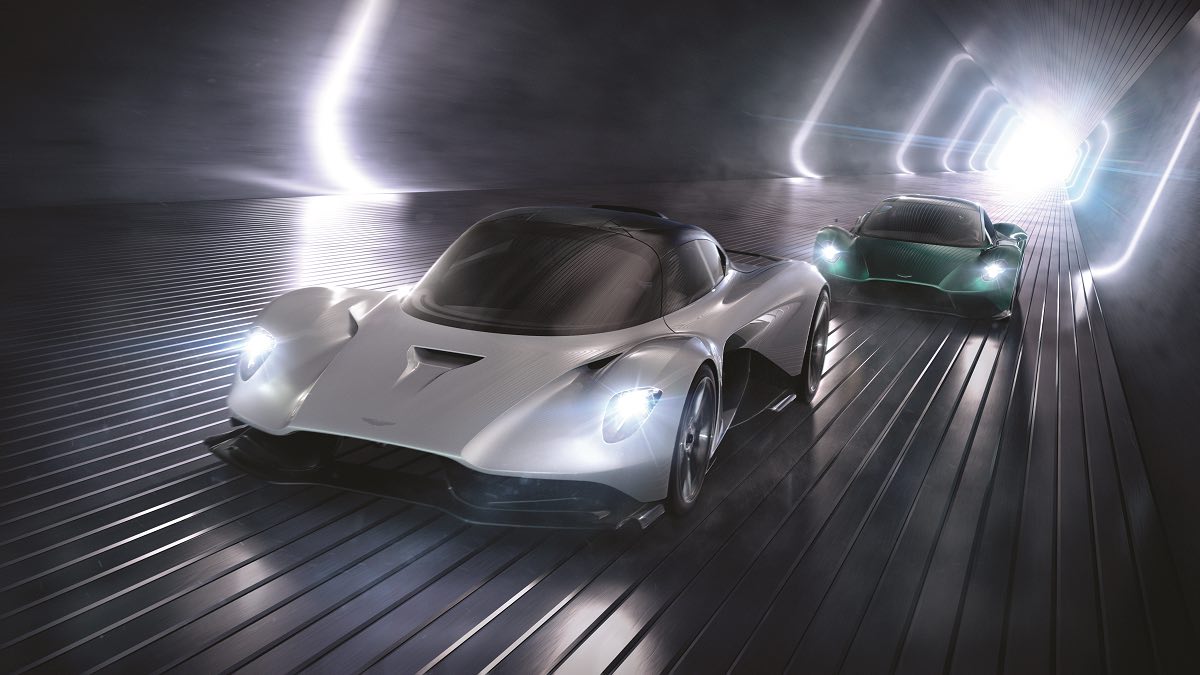 Aston Martin is no stranger to innovation. The revered British nameplate has been a driving force behind the hypercar movement, leading the charge in high-performance hybridization, while simultaneously redefining what it means to be a technologically advanced luxury automotive manufacturer.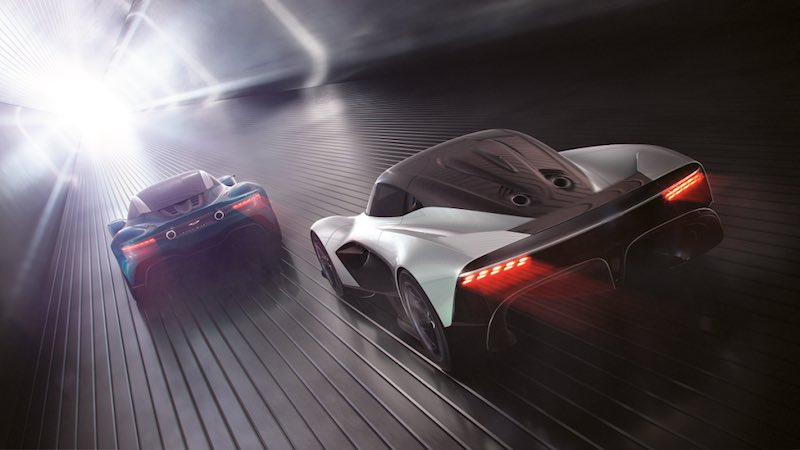 Case in point: Aston Martin debuted two new mid-engine supercars at 2019's prestigious Geneva Motor Show. Originally code named "AM-RB 003," the new Valhalla (or "Son of Valkyrie," as some affectionately refer to it) is the latest model in an impressive line of groundbreaking designs from the Aston Martin brand. Jetset recently spoke with David King, Aston Martin Lagonda's Vice President (read our full interview here). King had this to say about the companies latest innovations:
"Aston Martin really is on a relentless path of reinventing itself and pushing to expand its product portfolio." – David King, Vice President and Chief Special Operations Officer, Aston Martin Lagonda
The new four-wheel-drive Valhalla is powered by a hybrid twin turbo-charged V6 and electric motor powertrain configuration, a significant departure from the Valkyrie's V12 setup. It's a direct competitor to the Ferraris and McLarens of today and aims to be the world's absolute best hypercar.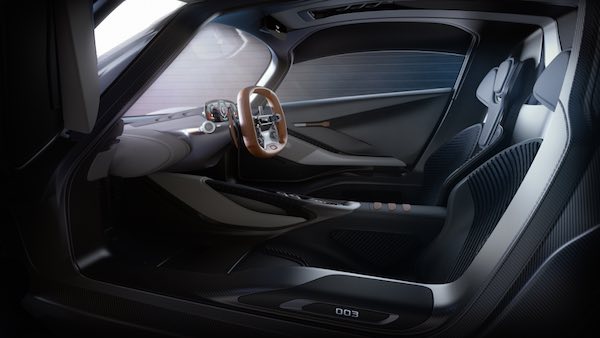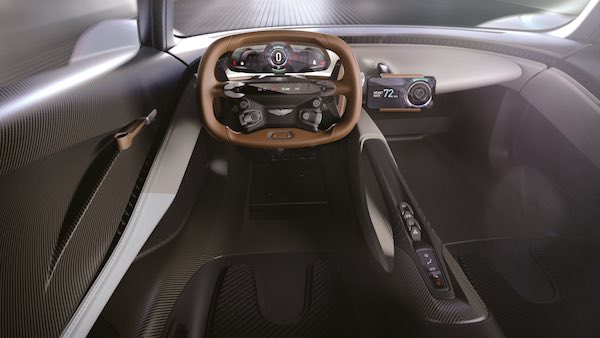 On the inside, a wealth of new tech innovations provides a unique driving experience that's certainly not for the faint of heart. With more space than its predecessor, Valhalla's cutting-edge interior features apex ergonomics (for perfect positioning) developed almost entirely from ultra-lightweight 3D-printed carbon. Cameras, both side and rear, take the place of traditional mirrors (a necessity with no rear window), while meticulously integrated touch-sensitive buttons and displays are used throughout the cabin.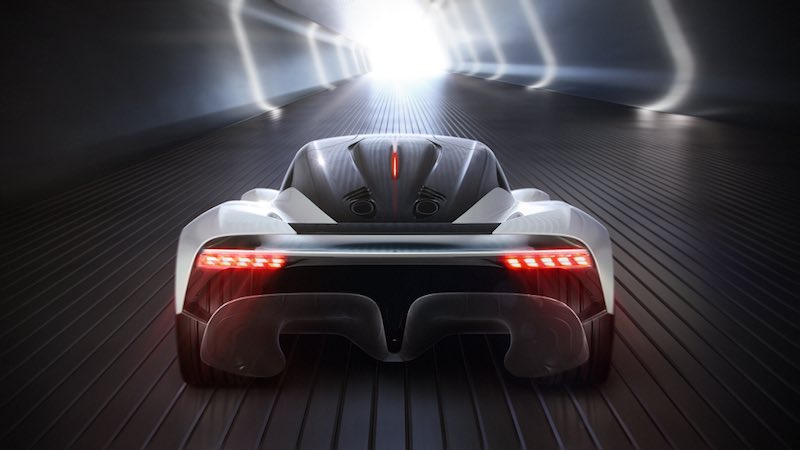 Valhalla's exterior offers a fascinating glimpse of the future of automotive aerodynamics. Building on lessons learned from the brand's highly successful Formula 1 team, no stone has been left unturned in the development of Aston's latest unveiling. Even the headlights on this impressive machine have been painstakingly engineered for weight reduction. Massive diffuser "tunnels" run parallel beneath the vehicle for substantially increased aero, while the front lip splitter features intricate end curves that create a literal vortex of strategic airflow to the tires and undercarriage. And in an envelope-pushing automotive industry first, Valhalla's remarkable NASA-validated "FlexFoil" technology allows the carbon spoiler to bend as needed for maximum downforce.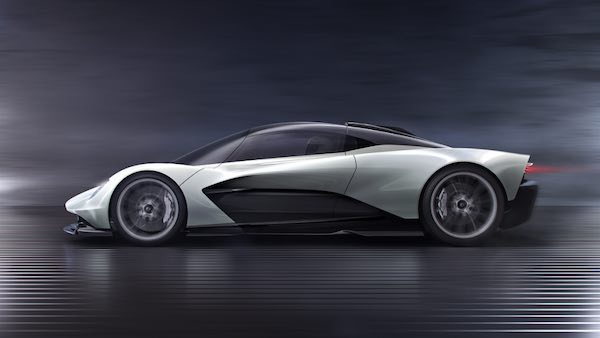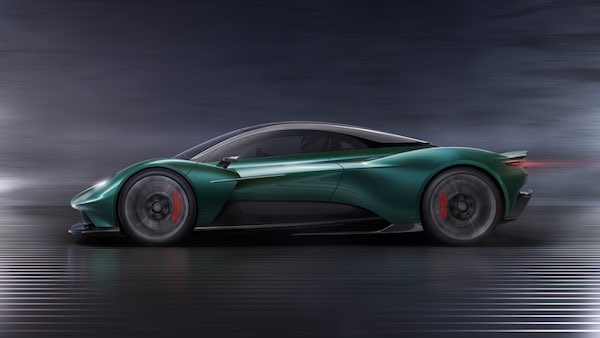 Given its over-the-top futuristic design, Valhalla will likely enter the market at a price point north of a million dollars, which is why Aston Martin has coincided the launch of its groundbreaking supercar with a more consumer-friendly version of the popular Vanquish model. The new Vanquish Vision Concept doesn't stray far from its high-performance counterpart either. With a number of innovations duplicated from Valkyrie, the Vanquish Vision Concept is Aston's first mainstream mid-engine vehicle that's essentially a "daily driver" version of the Valhalla. Featuring a carbon/aluminum tub, the same hybrid twin turbo-charged V6 as Valhalla (albeit a slightly more modest tuning), and a low-slung rear end, the newest concept also takes design queues from both the Valkyrie and DBS lines. Although still just a concept, the Vanquish Vision is slated to hit showroom floors in the next few years. We'll be waiting…as patiently as we can.