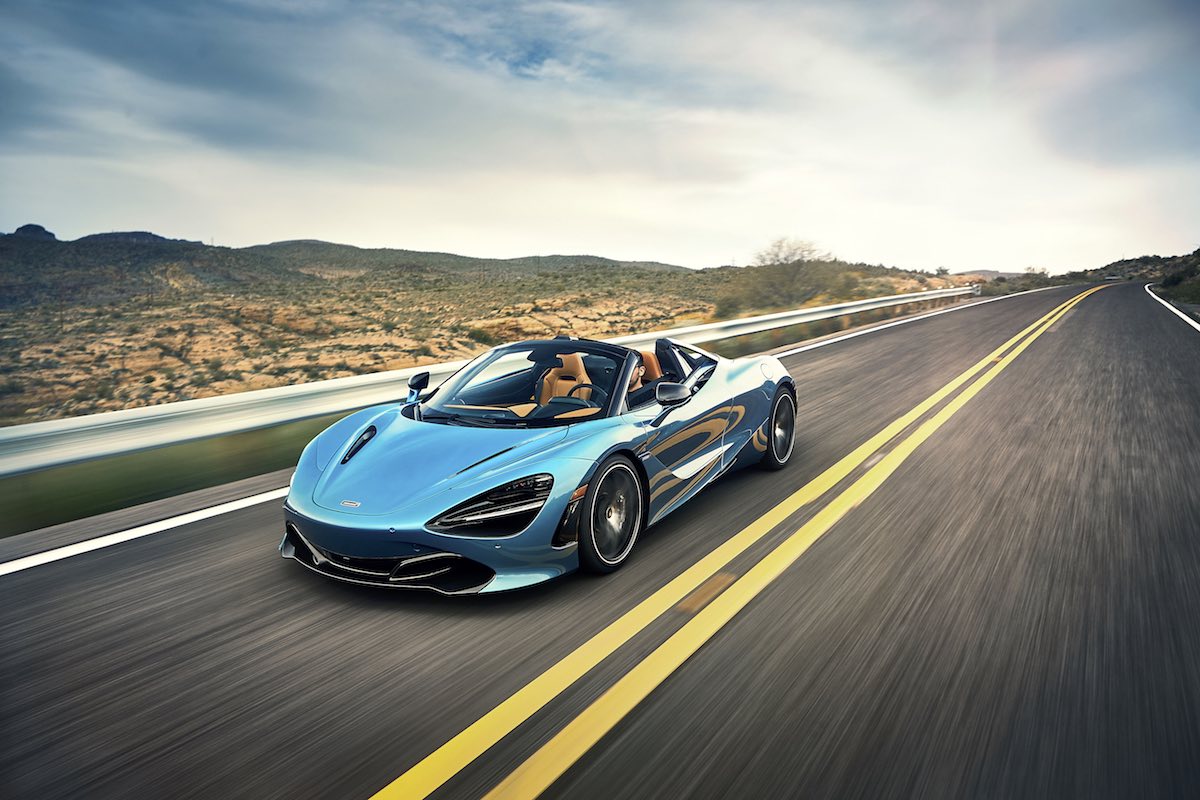 Make no mistake: in just 10 short years, McLaren has earned its place in the pantheon of production supercar manufacturers. From the coveted 1990's F1 model to today's flagship 720S, the speed of the brand's evolution is simply breathtaking. Thanks to our friends at McLaren, we spent a few days with the fan-favorite supercar to gain the inside track on what makes owning the gorgeous model such an enticing option.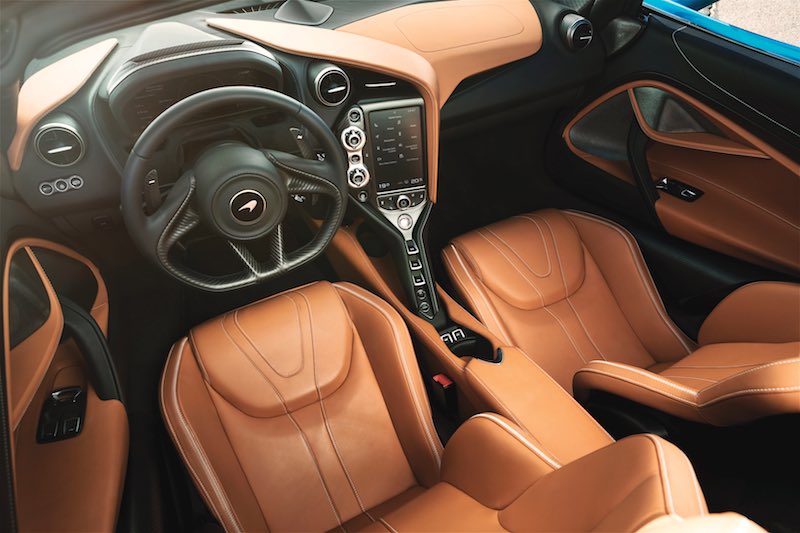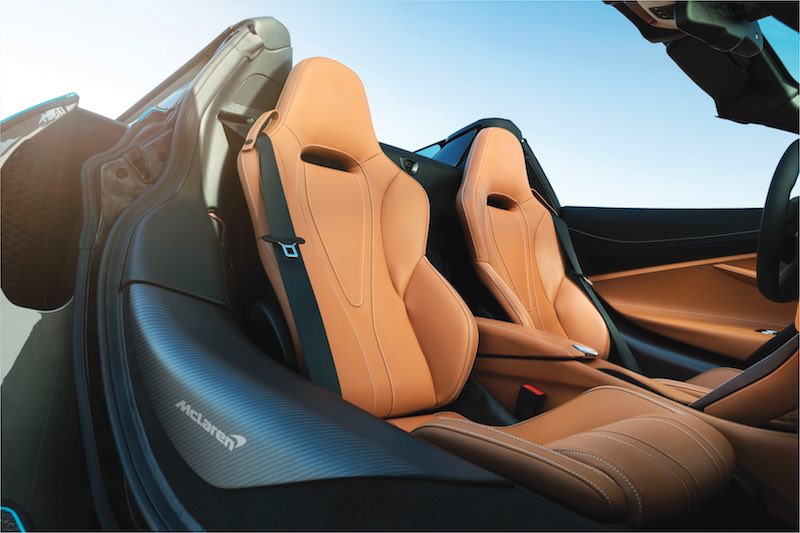 It comes as no surprise that the 2021 McLaren 720S Spider does more than just turn heads. From the double skin dihedral doors to the glazed floating cantrails that support the roof structure (and help reduce blind spots), every inch has been strategically designed for increased airflow and enhanced cooling of the model's performance radiators and powertrain. The 720S Spider also sports the brand's patented Retractable Hard Top (RHT), capable of deploying in a mere 11 seconds, while maintaining the same performance metrics as it's coupe counterpart thanks to a weight increase of only 108lbs.
Driving the 720S Spider can only be described as pure joy. Featuring McLaren's Carbon Fibre Monocage II chassis with rear extruded aluminum subframe, the 720S Spider is powered by a 4.0L twin-turbocharged V8 that produces 710hp and up to 568 lb-ft of torque. The supercar's 7-speed DCT Seamless Shift Gearbox (SSG) harmoniously sends power to the vehicle's rear wheels to propel the 720S Spider from zero-to-sixty in under three seconds. Lightning-fast shifts and unparalleled power delivery are the norm with any McLaren, yet the 720S remains extremely comfortable even in its most aggressive setting. Additionally, the model can reach a top speed of 212 mph with the roof up, or a staggering 202 mph when open.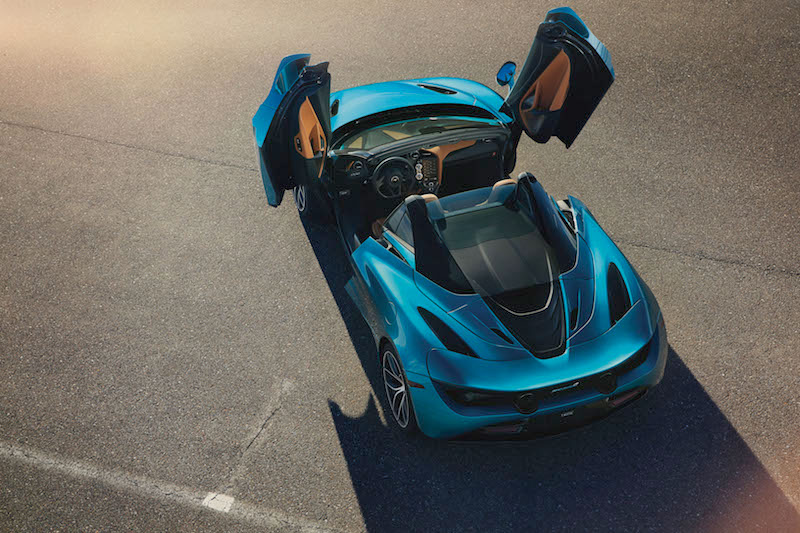 Inside the cabin, the 720S Spider offers Comfort, Sport, and Track driving modes, each featuring meticulously optimized improvements in handling and performance. (Unsurprisingly, Sport was our preferred setting for city driving, with plenty of power when needed yet adequately smooth in rush hour traffic). An electrohydraulic steering system allows for precision handling, while carbon ceramic brakes deliver plenty of stopping power regardless of driving conditions. The plush leather seats and streamlined vehicle controls are perfectly positioned for optimal driving performance, while the vehicle's centrally located portrait screen accesses a multi-faceted infotainment system.
Numerous noteworthy options are available on the 720S Spider, including 10-spoke lightweight forged wheels, front lip vehicle lift (a must-have), 360-degree parking assist, heated memory seats, McLaren's performance trim package, sports exhaust, and elite paint colors like the Belize Blue featured on our vehicle. However, our absolute favorite option is the carbon-framed Electrochromic roof incorporating a glass panel that switches between translucent or tinted at the push of a button. Even at an additional $9000, we can't see ourselves living without it.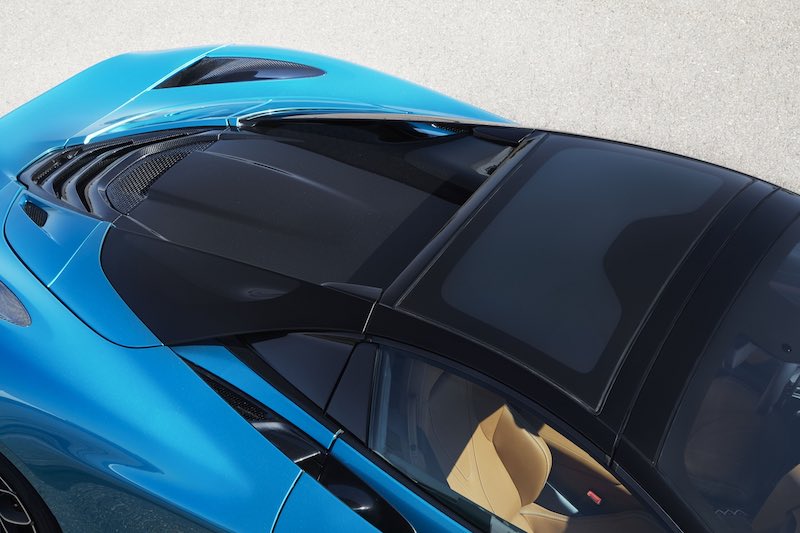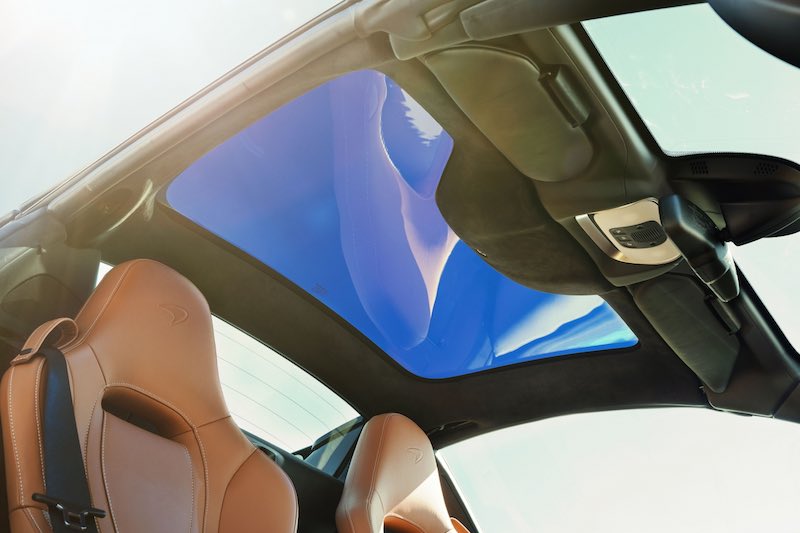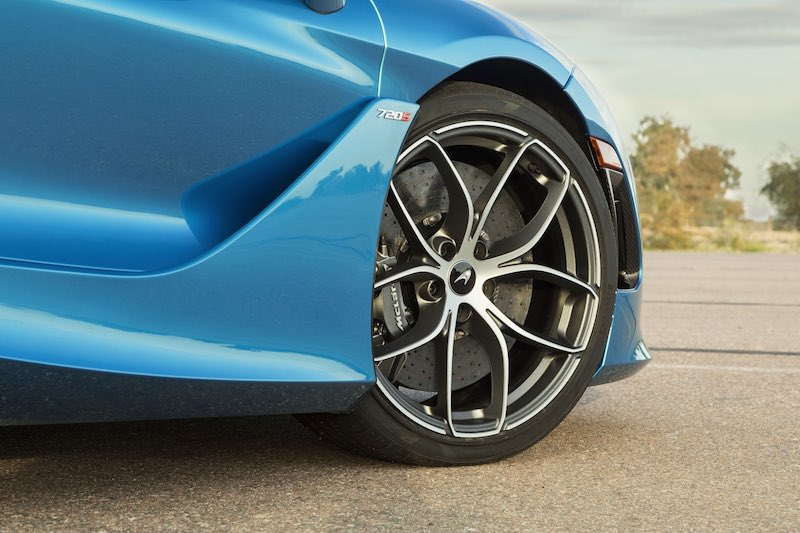 Having spent time behind the wheel of many of today's most popular supercars, the McLaren 720S Spider is simply unmatched, whether commuting to the office or taking the stunning supercar for a weekend drive. From performance to comfort, it's a driving experience that resoundingly ticks all the boxes.