Switzerland, with its majestic Alpine landscapes, charming villages, and impeccable hospitality, beckons luxury travelers from around the world. Embark on a journey through the Swiss Alps and beyond as we explore the most iconic and opulent hotels that offer an unparalleled experience of Swiss elegance and extravagance.
1. Badrutt's Palace Hotel, St. Moritz
Perched in the heart of St. Moritz, Badrutt's Palace Hotel has been a symbol of luxury since 1896. With its breathtaking Alpine views, lavish suites, and renowned restaurants, this hotel has hosted royalty, celebrities, and discerning travelers alike. Immerse yourself in the world of winter sports and indulge in the ultimate Swiss retreat.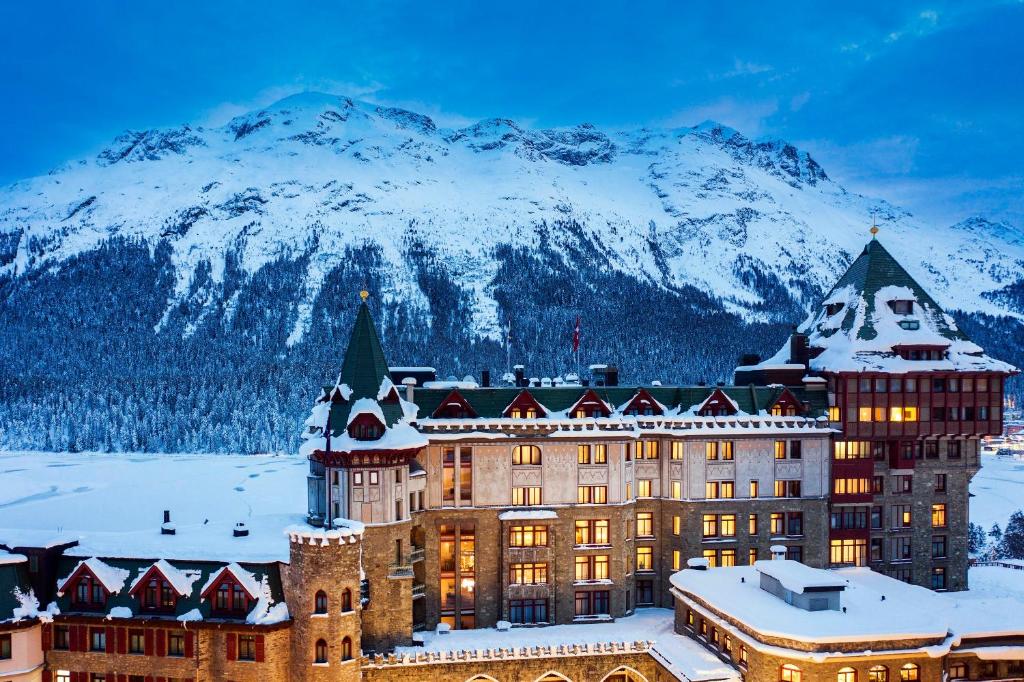 2. The Chedi Andermatt, Andermatt
Nestled in the enchanting village of Andermatt, The Chedi Andermatt is a masterpiece of Swiss design. Its blend of traditional Alpine elements and contemporary luxury creates a harmonious ambiance. Guests can unwind in the stunning spa, savor gourmet delights, and explore the captivating Swiss countryside.
3. Baur au Lac, Zurich
Overlooking the picturesque shores of Lake Zurich, Baur au Lac is an oasis of elegance in the heart of the city. With its classic façade and refined interiors, this hotel offers a haven of tranquility. Enjoy a stroll along the lake, explore Zurich's cultural treasures, and return to the Baur au Lac for a taste of timeless luxury.
4. Kulm Hotel, St. Moritz
Another jewel in St. Moritz's crown, the Kulm Hotel has been welcoming guests since 1856. Boasting stunning Alpine vistas, an award-winning spa, and exquisite dining, this hotel is synonymous with Swiss sophistication. Whether you're hitting the slopes or exploring the Engadine Valley, the Kulm Hotel provides a haven of comfort.
5. The Dolder Grand, Zurich
Perched atop a hill overlooking Zurich, The Dolder Grand offers a blend of luxury and wellness. Its modern design, exceptional spa facilities, and Michelin-starred cuisine ensure an indulgent stay. Enjoy sweeping views of the city and the Alps, and immerse yourself in the vibrant cultural scene of Zurich.
6. Gstaad Palace, Gstaad
Set against the stunning backdrop of the Swiss Alps, Gstaad Palace exudes old-world charm and Alpine glamour. With its fairytale architecture, gourmet dining, and a spa that rivals the natural beauty of the surroundings, this hotel provides an exclusive retreat for those seeking the best of Swiss hospitality.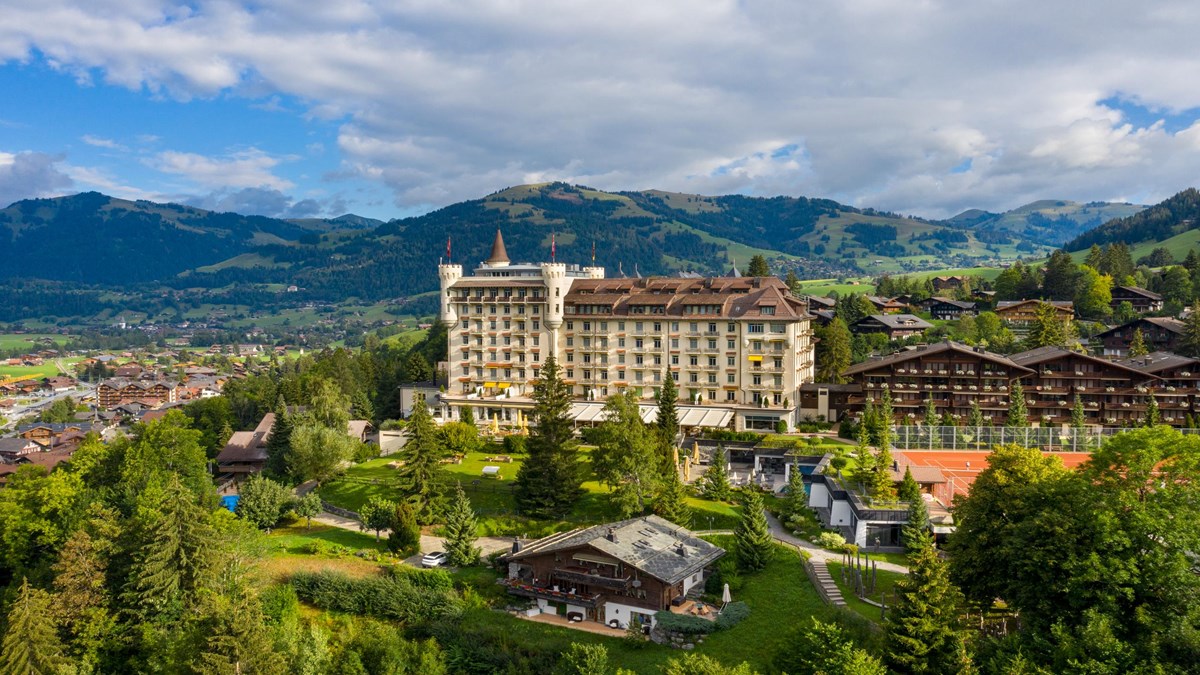 7. La Réserve Geneva Hotel and Spa, Geneva
In the heart of cosmopolitan Geneva, La Réserve offers a blend of luxury and serenity. Overlooking Lake Geneva, this hotel boasts elegant suites, a world-class spa, and fine dining options. Explore the city's cultural riches, take a leisurely stroll by the lake, and return to La Réserve for a touch of indulgence.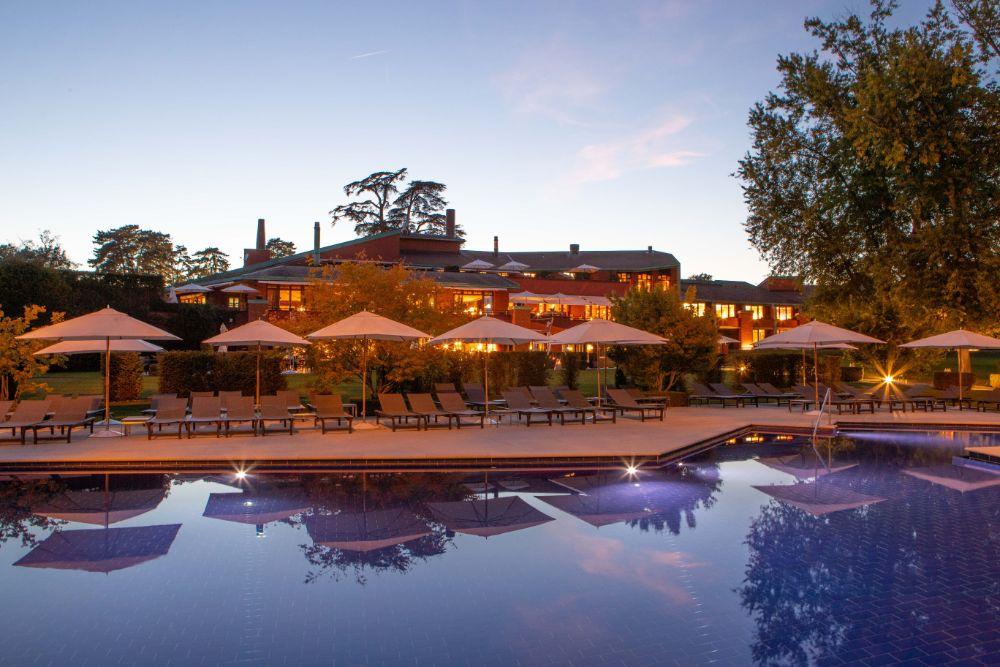 Switzerland offers a tapestry of luxury that intertwines seamlessly with its natural beauty and rich culture. These iconic hotels promise an unforgettable experience where opulence meets Alpine charm. When planning your Swiss getaway, consider these havens of luxury that have stood the test of time.
Written by Founder & Head Editor: Anton Fernandez
–Remember to secure your reservations in advance, as these esteemed hotels are in high demand among travelers seeking the epitome of Swiss elegance. Your stay in any of these magnificent establishments is bound to be a highlight of your Swiss exploration.-